Tweed Biker Jacket - Indigo Shetland Herringbone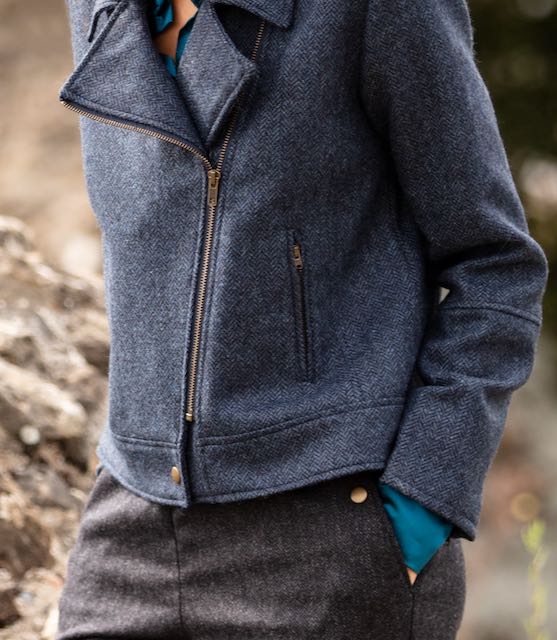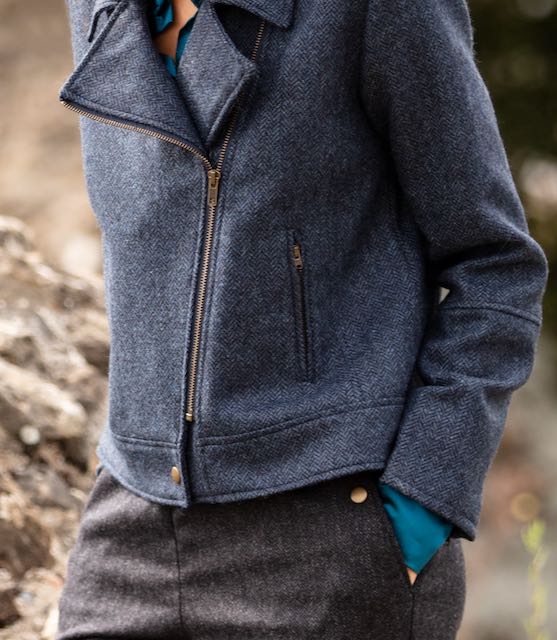 Tweed Biker Jacket - Indigo Shetland Herringbone
Product Details
Show off your edgy style with this classic Tweed Biker Jacket. Crafted with a stylish Indigo Shetland Herringbone tweed, this piece mixes heritage style and cloth for a timeless look. Luxuriously crafted for the modern urbanite, this jacket is truly a classic.
100% Shetland Herringbone

Pale blue satin lining
Antique Brass zip, front, pockets and sleeve opening
Antique Brass popper fastening at waist
Size 10-16
Made in Britain
Related products
This a fabulous Shetland twill tweed jacket in a striking grey/red plaid with an ivory overcheck. With a nod to the raj the Ruby tweed jacket sports a high statement Nehru collar, streamlined body and peplum over the hips. It's...
Crush your country styling in The Mortimer, our fabulous Women's tweed blazer Derived from the traditional equestrian hacking jacket the Mortimer tweed jacket is a beautifully tailored, contemproary hip length 3 button jacket with a modern aesthetic. Sporting a neat...
Elevate your wardrobe with the 'Heather', an elegantly tailored 3/4 length women's tweed jacket finishing mid thigh. This is a sophisticated ladies tweed jacket cut with a flattering waist seaming, a neat nehru style collar (which can be folded back...