Annie Ladies Tweed Waistcoat - Sage Herringbone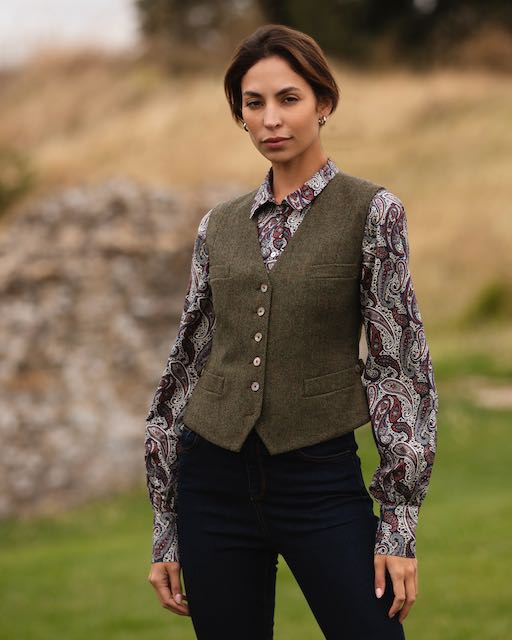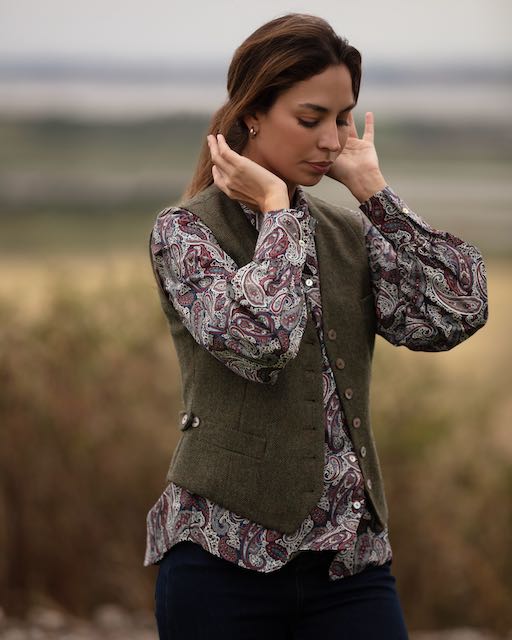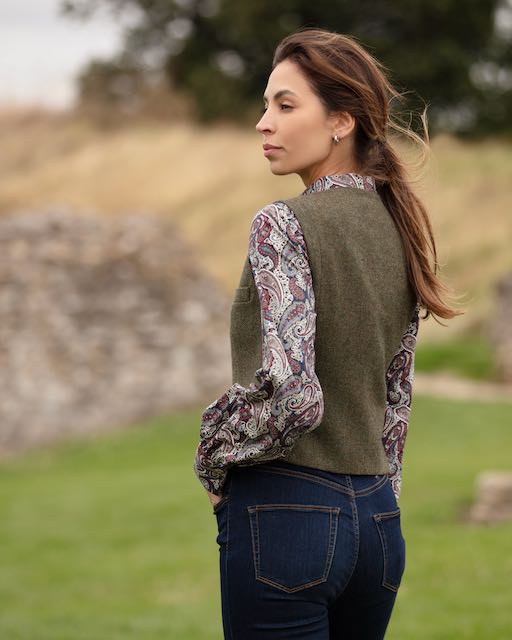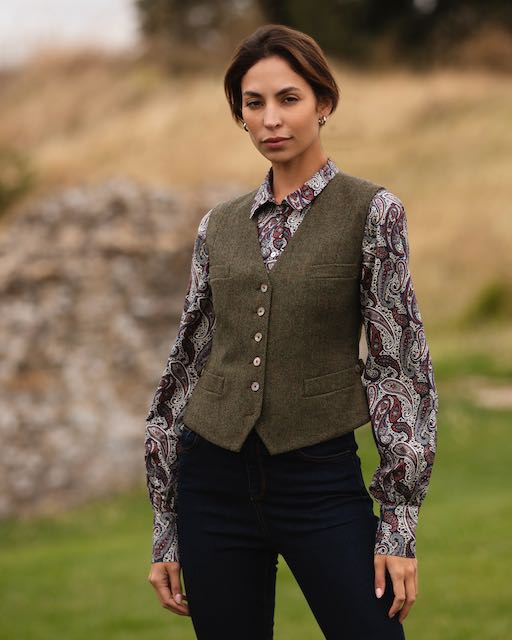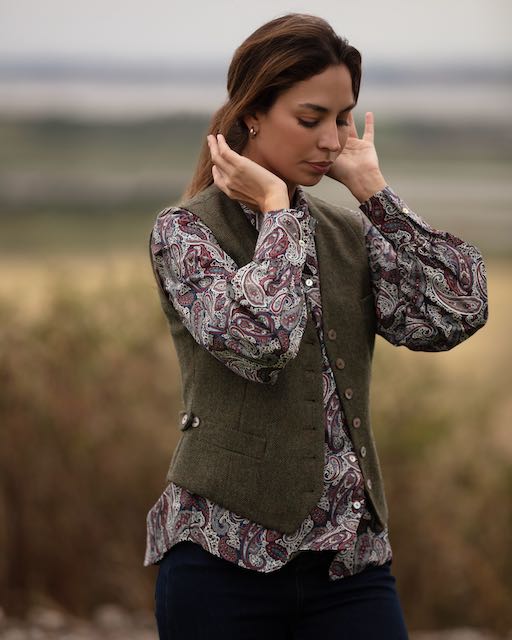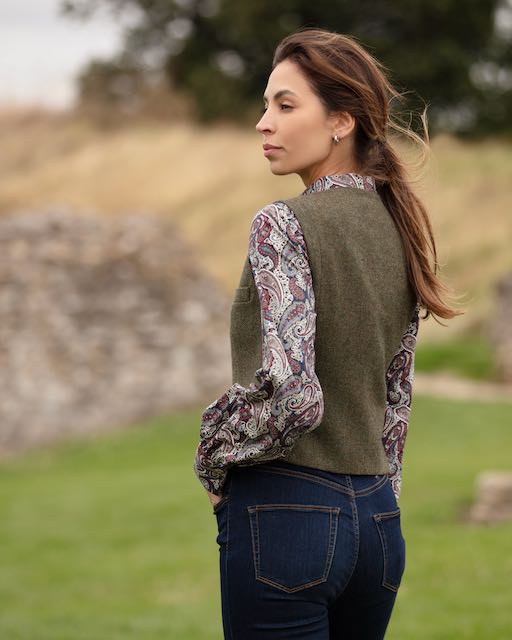 Annie Ladies Tweed Waistcoat - Sage Herringbone
Product Details
The Annie ladies tweed waistcoat in Sage Lambswool is a fabulous classic style waistcoat with some serious attitude. This simple but stunning waistcoat is made from lambswool herringbone tweed which has been produced from merino sheep, famed across the world for their soft and smooth wool. 

Merino lambswool tweed is much lighter than many traditional tweeds which makes it perfect for the office or city wearer, as well as the country dweller all year round. 
This timeless style is sophisticated and grown-up in every sense. This tweed waistcoat would traditionally have been worn by men as part of a suit which gives this piece a wonderfully androgenous feel, perfect for the modern woman in today's challenging world. 
Produced in a beautiful sage merino lambswool herringbone with a full cloth back,this ladies tweed waistcoat is nipped in and super flattering for all sizes. The waistcoat has button side tabs to adjust the waist size. The Annie Waistcoat is fully lined with a soft panama satin and finished with iridescent shell buttons. 
100% Merino wool

100% viscose satin lining

Real Shell Button fastening

4 pockets

Made in Britain
Related products